The V2 Thing...I ran the F104V2 or almost a year. There was always a bit of dissatisfaction with how it worked. I wanted it to have more stability getting on the power, in fact a little more stability overall. Going to different races, I saw some really great V2 cars. Some made a bunch of traction, or at least looked that way. Personally, I didn't seem to be able to find the compromise that I was looking for, so I sold one of the cars I had but I hung onto the other for whatever reason.
Along the way I looked at a lot of oval pan cars. The link cars all had a similar rear end setup.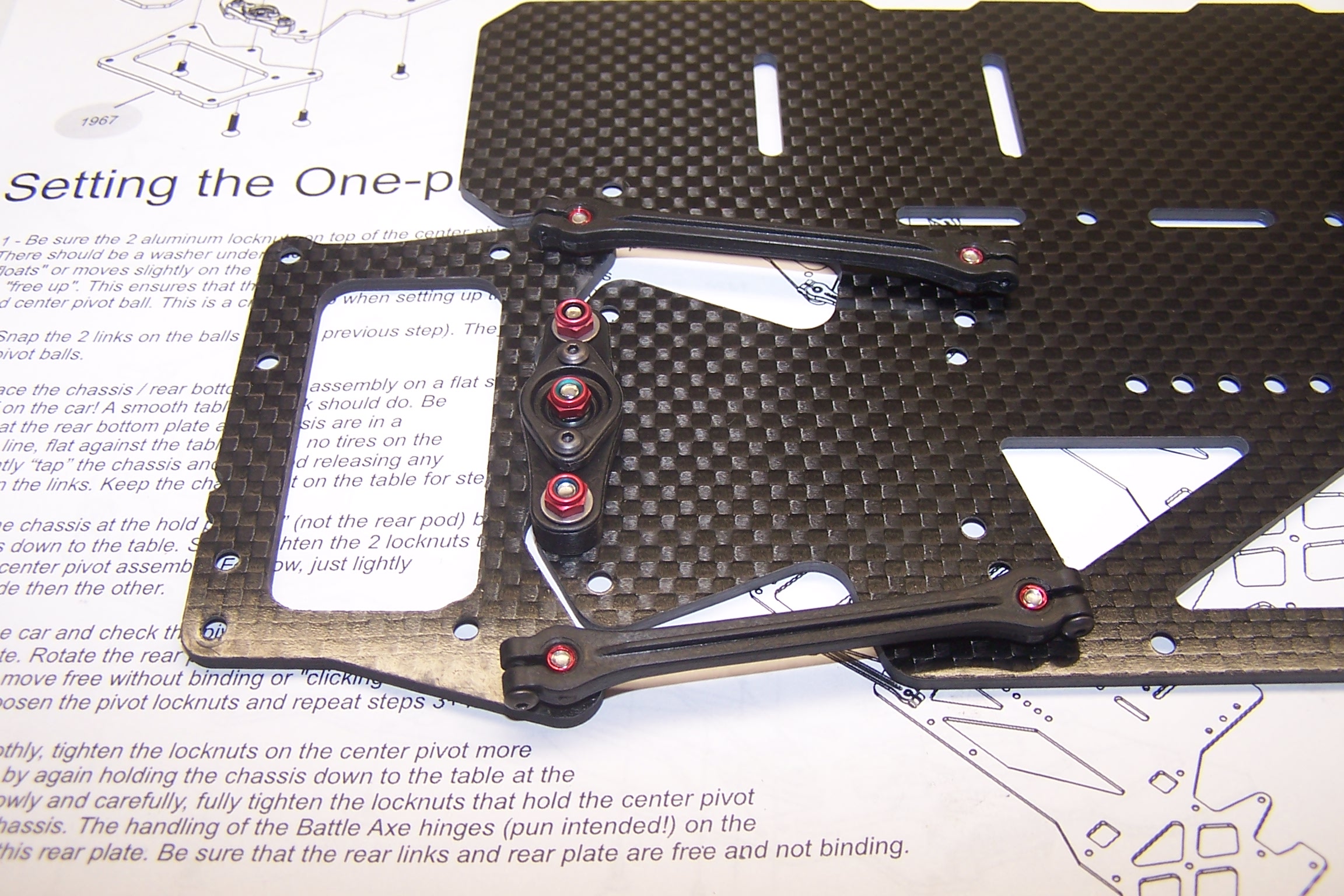 I tried a SpeedPassion SP-1 with the links toed all the way in, as that happened to be an option. The car had a ton of stability and was much better on the parking lot surface than my Tamiya car was.
That experience, along with seeing the SpeedMerchant Rev8 gave me an idea.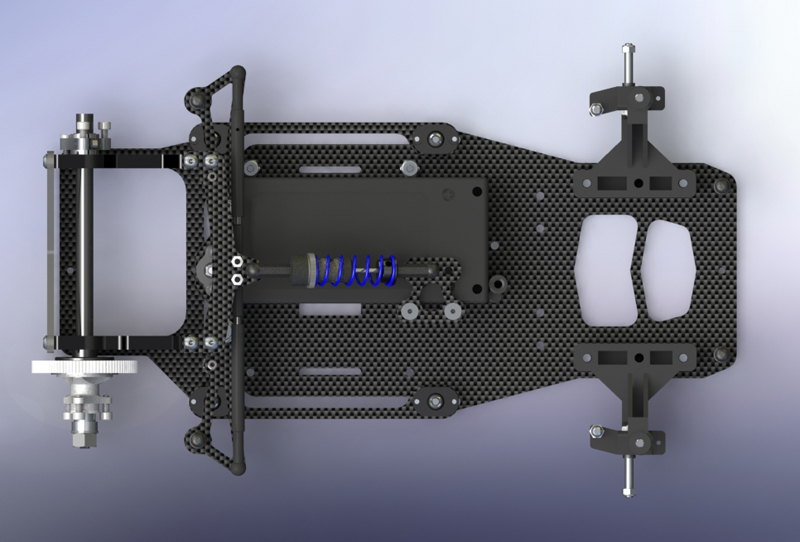 The SpeedMerchant car has very long side links and a lot of the comments about the car related to the amount of traction it had. So with a lot of ideas floating around in my head, I decided to carve up my F104V2.
The side links wind up being about 4" long (100mm). I used some captured ball ends meant for 4-40 screws that I was able to tap to 3mm so I could bolt them down to the chassis. The pod plate came from the RM-01 1/12 car. It moves the links much further out, but also requires the side spring be moved out further to accommodate the new pod plate . I used the V2's mount for side spring as a template to make a new mount which moved the side spring further out. The chassis had to be cut down to allow for the articulation of the links. I added a 1mm spacer under each ball end as well.
The car has to use a short pack since the only room for electronics is inline with the battery. Not a problem as that setup is pretty popular anyway.
I ran the car a few times on carpet, and one race which I was able to win. It ran extremely well in my opinion. It seemed to have the traction I was looking for. Since that time, I have not had a chance to run the car but I do want to try it outdoors just to see how it will wok on asphalt. Mostly, I need more time...too many cars and not enough time!